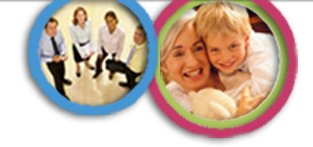 Personalized Classes

The Mannerly Manners® core program can be customized for different groups with specific learning environments and agendas. Keeping the basic principle of "teaching manners with respect" as the foundation for the program, we can modify the activities and presentation to make the material appropriate for your group.

We have customized classes for Girl and Boy Scout Troops, the Girl's and Boy's Clubs of America, The 4-H, home school groups, etc. The age and number of participants determine class activities and cost. Every student receives original hand-out materials.

Social Introductions and Conversations
Introduction to Manners "Manners Express™" – meeting, greeting and eating
Holiday Dining Savvy™
Ready for the big event!
Mannerly Manners® Tea Party Manners Try-it – This class meets the requirements for your Daisy or Brownie's to earn their Manners Try-it!

Class Ideas

Private Lessons/Hosting a Class
Take private lessons or host a class!

Scouts and other Groups
Customized classes for Girl Scouts, Boy Scouts, Home School, and others.

Youth Course
Full and theme related courses covering a wide range of topics.

Dining Savvy™
Brush up on your dining skills during a meal of fun foods!

Early Childhood Classes
Designed especially for early learners (ages 3 to 6.)

Specialty Classes
Special introductory classes to give kids a quick overview of topics for special occasions.

Adult Course
Invest in Yourself!

Invent Your Own!