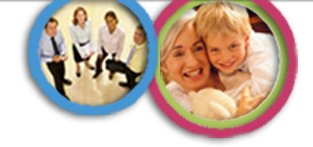 The Mannerly Manners® youth course is the foundation of our program. We teach the basics of everyday manners and social etiquette, from introductions to table manners to how to write a thank you note; everything a young person needs to know to become confident in any social situation.

This course is presently featured as a part of Community Education programs throughout the Twin Cities area. We have classes available for school-release days, summer camps, workshops, Park and Recreation Facilities, independent organizations, home-school programs, scout troops or other community groups.

Manners for Everyday Life™

We also offer theme related-classes:

Manners Express™("crash course" in the basics; introductions, and table manners)
Mannerly Table Manners™(every thing you need to know about coming to the table, including setting a simple place setting and Continental and American eating styles)
Let's Plan a Party! (Planning and putting on a party)
Holiday Dining Savvy™ (tips for holiday dining including how to be a great host while entertaining)
Introductions and Conversation
And more....

For ages 7-17, we offer the full course called " Mannerly Manners Rule™," which includes:

Manners - what does it mean to me?
Introductions- proper greetings and handshake, importance of body language, eye contact and the value of a smile.
Conversation Skills-how to talk with anyone, entering and exiting a room with ease.
Table Manners-how to be seated and seat someone, guest and restaurant etiquette, American and Continental eating styles, napkin use, and much more.
Electronic Communication Etiquette-how to properly use the telephone and cell phone at home and in public.
Thank you notes- the lost art!
Character Development - how to feel and act confident in all social situations.

Mannerly Manners® Tea Party


Offered at kiddywampus®

Join us for an afternoon Tea Party at kiddywampus®! Dress in your finest; learn about manners and tea etiquette. Take pleasure in a cup of tea, lemonade, and lots of treats. This is an exciting, hands-on, and fun educational manners experience. You will learn a simple introduction, napkin etiquette, how to sip tea, and much more. Classes presented by Glinda Edmondson. Book included in fee.